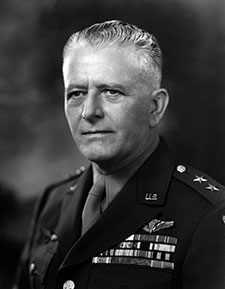 Malcolm Cummings Grow
Born in 1887 and a graduate of Philadelphia's Central High School, Malcolm C. Grow took his MD from Jefferson in 1909. In 1915 he traveled to Russia and was commissioned as a regimental surgeon in the czar's army where he won two medals for his service in WWI. In 1917 he joined the US Army Medical Service and became a career officer.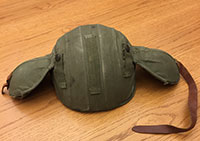 In the 1930s he established a laboratory for aviation medicine in the Army Air Corps. His greatest contribution to saving lives was his design and production of the "Grow flak helmet" (M4 A2) and flak jacket in WWII for Allied airmen. These armored and heated protections not only minimized injuries sustained by shrapnel but reduced frostbite at high altitudes. He received the Distinguished Service Medal for reducing Allied flight crew casualties by 60%.
Major General Grow became the first Surgeon General of the US Air Force in 1949. He was awarded the Legion of Merit. He died in 1960 and Andrews Air Force Base named its medical center in his honor.